OES Announces New Vice-Chairman of the ExCo
OES announces the appointment of Matthijs Soede today as new Vice-Chairman of the OES Executive Committee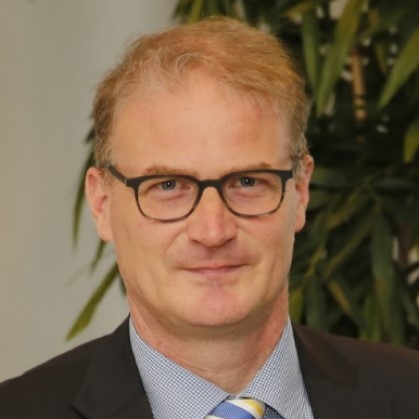 Matthijs Soede is a Research Programme Officer in the Energy Directorate of DG Research and Innovation, at the European Commission and Delegate at the OES on behalf of the European Commission.

Matthijs Soede joins the Cabinet committee currently formed by a Chairman, Henry Jeffrey from UK, Vice-Chair Yann-Hervé De Roeck from France and Ana Brito Melo, Executive Secretary from Portugal. The Cabinet oversees the work programme conducted by a group of 24 nations, ensuring the effective running of OES and its international policy initiatives and tasks.

"We are honored to have Matthijs in this leadership position of OES and deeply appreciate his commitment to further the objectives and valuesof OES: connecting organisations in the ocean energy sector, educating stakeholders globally on the nature of this significant opportunity, motivating governments and individuals and facilitating international research. We look forward to working with him to deepen the mission and expand the impact of OES, benefiting from his extensive experience and international network" said Henry Jeffrey.

"Ocean Energy experiences significant progress and has achieved outstanding results worldwide. OES holds a strong international position by building connections between national governments and industries, creating networks of experts and expanding national research capacities. I look forward to contributing to the OES mission," says Matthijs Soede.

The OES connects organisations and individuals working in the ocean energy sector to accelerate the viability, uptake and acceptance of ocean energy systems in an environmentally acceptable manner. The work of the OES covers all forms of energy generation in which sea water forms the motive power through its physical and chemical properties, i.e. wave, tidal range, tidal and ocean currents, ocean thermal energy conversion and salinity gradients.

The OES international co-operation facilitates:
Securing access to advanced R&D teams in the participating countries;
Developing a harmonized set of measures and testing protocols for the testing of prototypes;
Reducing national costs by collaborating internationally;
Creating valuable international contacts between government, industry and science;
Sharing information and networking.