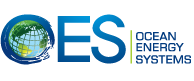 Press release

November 26, 2020

OES Webinar: Ocean Energy in Islands and remote coastal areas

The International Energy Agency's Ocean Energy Systems (OES) is pleased to invite you to the Webinar: Ocean Energy in Islands and remote Coastal Areas, on Thursday, 17 December 2020 at 14:00 GMT/UTC.

This webinar follows the release of the report

"Ocean Energy in Islands and Remote Coastal Areas"

, in July 2020. The report outlines the outcomes of three workshops organized by the OES in three different regions of the world, South-East Asia (Singapore), Europe (France) and the Pacific (Hawaii), exploring the opportunities and solutions to address the challenges identified in islands and remote locations.

Programme Overview

Islands and remote coastal areas are often subjected to the misconception that they require scaled down continental solutions.
Nonetheless, these areas face a different reality than their continental counterparts and, therefore, may require localised solutions.
Ocean energy technologies can be an appealing option for these energy markets.
This report discusses opportunities to enable the integration of ocean energy technologies into the energy systems in islands and remote coastal areas and create synergies between the economic and energy sectors.

Speakers:

Henry Jeffrey (OES Chairman), Opening Remarks
Maria Vanegas (Edinburgh University), Ocean energy in islands: overview of opportunities and challenges
John Meagher (Nova Innovation), Tidal power's blue energy islands
Roland Roesch (Deputy Director of IRENA Innovation and Technology Centre), IRENA Ocean Energy Outlook - opportunities for a blue economy
Q&A

Registration:
To participate please register here. After registering, you will receive a confirmation email containing information about joining the webinar.

For more information visit OES website.